Investor Relations
Investor Relations is responsible for the Bank's relations with investors, credit rating agencies and other market participants.
---
Here you will find information about Íslandsbanki finances and results, funding and ownership.
For further information, please contact our Investor Relations team.
Financials
Íslandsbanki publishes quarterly financial information. Click on the link below to see all other relevant information about our accounts.
IR Releases
---
All Íslandsbanki IR Releases in one place
See more
Funding
---
The Bank is predominantly funded by deposits but further diversification of the Bank´s funding base has been an important theme in recent years.
Íslandsbanki is one of the largest issuer of covered bonds in the domestic market. Domestically, the Bank is also a frequent issuer of unsecured listed securities.
The Bank's Global Medium Term Note ("GMTN") Programme is the Bank´s platform for funding in international markets. The inaugural bond issue under the GMTN programme was in December 2013.
Credit rating
---
Íslandsbanki has a BBB+ / A-2 credit rating issued by S&P Global Ratings
Annual General Meeting
---
The Annual General Meeting (AGM) is the supreme decision-making body of Íslandsbanki.
The AGM is held every year after the Bank has presented its annual accounts, normally in February or March each year.
During the AGM, the Bank's Board of Directors is elected as well as its auditors. The annual accounts of the Bank are approved during the AGM as well as its compensation policy and decision regarding dividends as well as any other changes to the Bank's Articles of Association.
Ownership
---
Íslandsbanki is owned by the Icelandic State and the shares are administered by the Icelandic State Financial Investments (ISFI).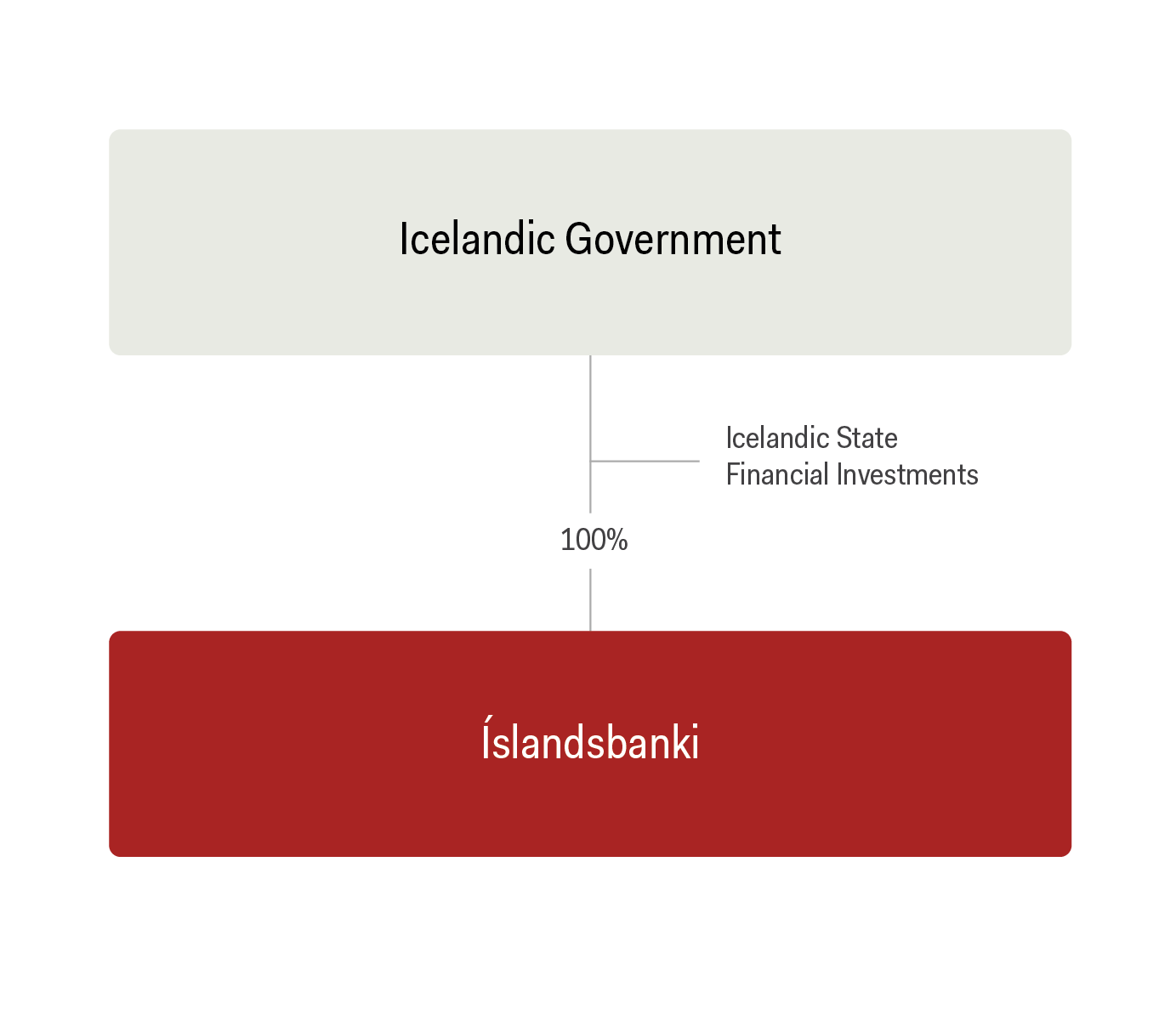 Financial Calendar
---
Íslandsbanki plans to publish its interim and annual financial statements according to the following dates:
Annual General Meeting - 21 March 2019 at 15:00
First Quarter Results 2019 - 8 May 2019
Second Quarter Results 2019 - 31 July 2019
Third Quarter Results 2019 - 30 October 2019
Dates are subject to change.
Silent Periods
Íslandsbanki observes a 'quiet period' for 10 calendar days prior to the publication of interim and full year financial results. This means they will not comment on the Bank's non-disclosed financial performance or outlook during meetings with investors, analysts, and/or other market participants. The Bank will not make presentations at financial conferences, nor will it hold discussions/conference calls with investors, analysts and/or other market participants where non-disclosed financial performance or expectations are discussed. Please visit Financials for further information on Íslandsbanki's interim and annual financial accounts.
IR Contacts
---
If you have any questions on Íslandsbanki and its activities, please feel free to contact us at ir@islandsbanki.is and we'll get back to you promptly.