Corporate & Organisational Structure
Read more about our corporate and organisational structure.
Corporate & Organisational Structure
---
Íslandsbanki is governed by its shareholders, Board of Directors and the Chief Executive Officer in accordance with the Bank's Articles of Association, other Board directives, and the relevant external legal and regulatory instruments.
Board of Directors
---
The Board of Directors (the Board) comprises seven non-executive directors, and an alternate, all of whom are elected at each AGM for a term of one year.
The Board is the supreme authority over the Bank's affairs subject to shareholders' meetings, unless otherwise provided for by law or in the Articles of Association. The Board sets the Bank's general strategy and instructs the CEO on its implementation and execution. It also has a supervisory role in overseeing that the Bank's organization and activities comply at all times with the pertinent regulatory provisions and sound business practices.
Organisational Chart
---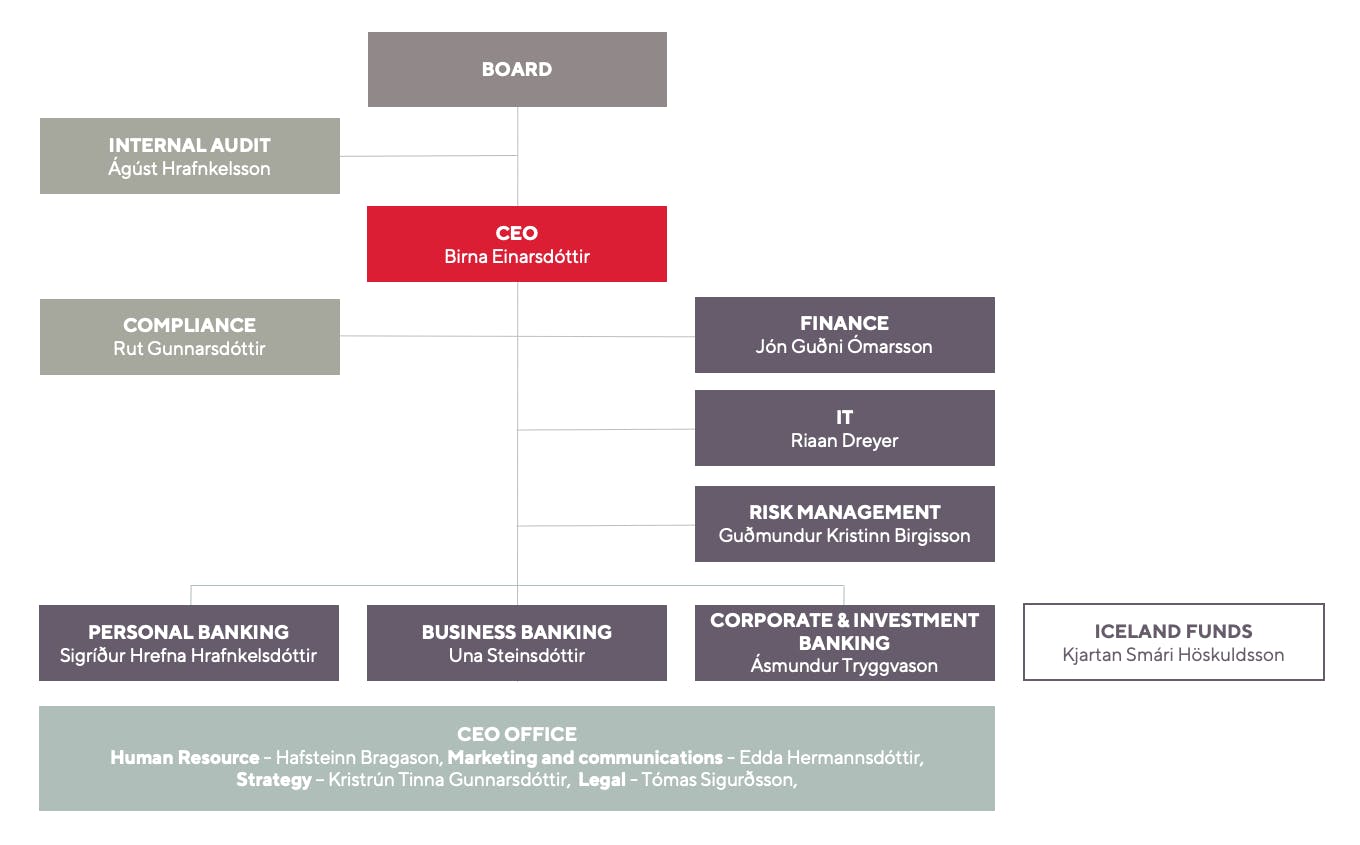 CEO and the Executive Committee
---
The Chief Executive Officer (CEO) is responsible for the day-to-day operations of the Bank pursuant to set policies and resolutions of the Board. The CEO must also ensure that the Bank's operations are in compliance with the applicable laws and the Bank's Articles of Association at all times.