CEO's address
---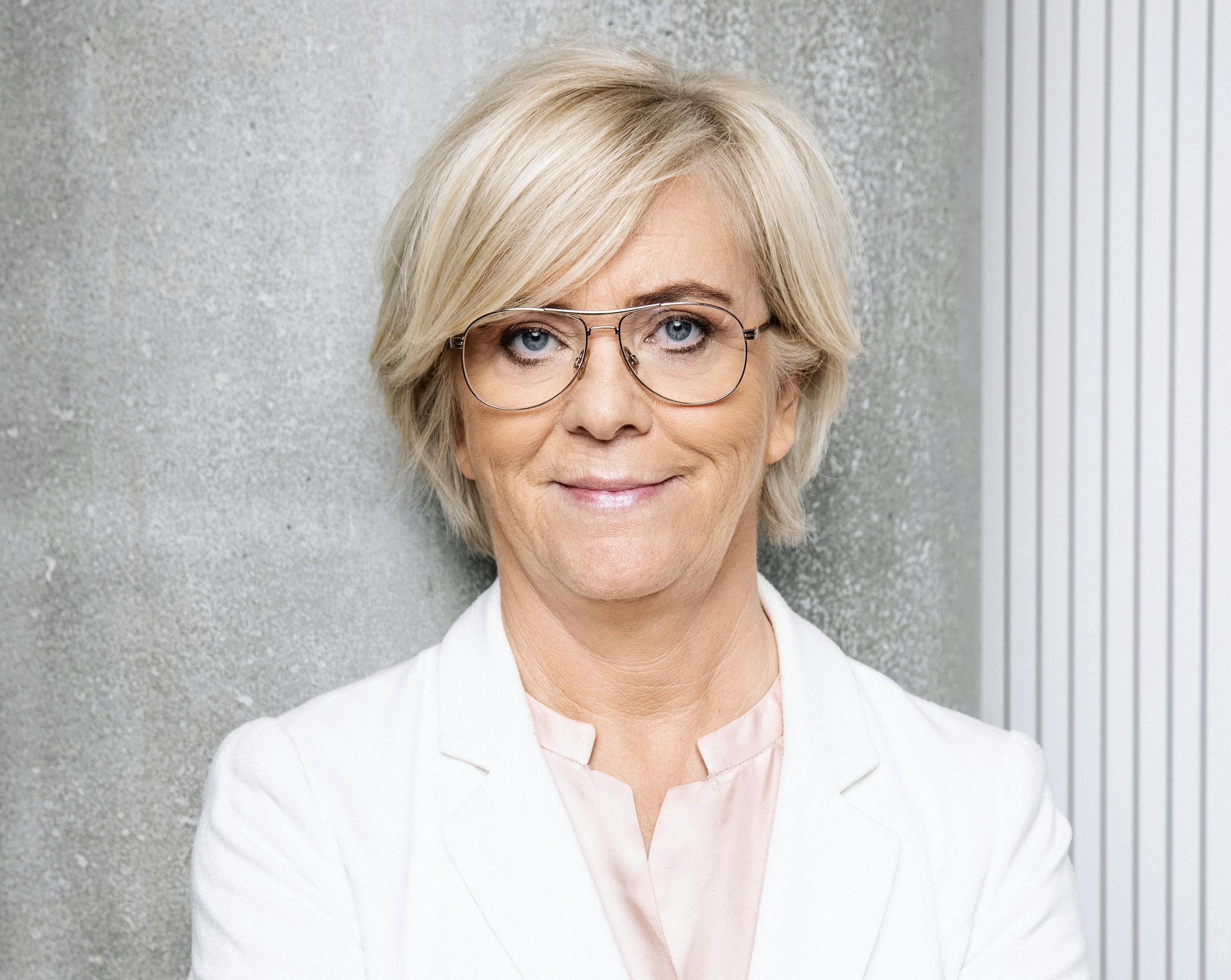 It is safe to say that 2020 was a memorable year for a number of reasons. The global COVID-19 pandemic changed our daily lives through its impact on our health and the associated bans on public gatherings. The impact on the economy and labour market will gradually come into focus, but it is already clear that businesses and individuals faced major challenges during the year. 
The impact on Íslandsbanki is no exception, and our focuses and priorities changed radically with the onset of the pandemic. But every cloud does indeed have a silver lining. We made an even more concerted effort to increase the flow of information to our customers and employees, which is of key importance in times like these. To protect both groups, we had to impose limits on visits to branches and ask nearly all of our employees to work from home. This further accelerated the shift that has been underway in recent years, and more customers used our digital solutions for all of their main banking activities. Through instruction and regular messages, we increased the number of active Íslandsbanki app users, and the number of new customers who have begun their business relationship with us digitally is up 40% year-on-year. 
The challenge underlying all of these changes was to continue providing personal service to customers taking major decisions, in line with the Bank's vision of providing the best service possible. Among our priorities was our desire to make a special effort to take good care of senior citizens and customers who cannot use digital services. We launched a dedicated telephone service line for this group, to the great satisfaction of our customers, and we receive thousands of calls each month. Service means everything to us, and when we look back, we hope to be able to say that we were successful in supporting our customers. 
A digital leap 
We used the year well and developed new solutions, and our new product-centred IT Department structure played a major role in the process. It can be said that the pandemic accelerated the trend towards digital signatures, greatly simplifying our communications with our customers. We also introduced our new chatbot, Fróði, the first chatbot of its kind in Iceland. Fróði handles over half of all customer queries himself – at any time of the day or night. Customers who have opted to speak on the phone with advisors have been given direct contact, but measurements show that those who have used Fróði are very happy with the service and the answers they receive. 
On the corporate side, we made great digital strides, including a new app for companies and the option of setting up a business relationship digitally in just a few minutes. This will greatly simplify companies' banking business, and it is gratifying to offer them this additional service. 
Support during difficult times 
At the beginning of 2019, we embarked on strategy formulation work and defined the Bank's role: empowering our customers to succeed by being a force for good. This has proven highly appropriate at times like these, when it is vital that banks help their customers through difficult circumstances. According to the Bank's macroeconomic forecast, with vaccines just around the corner, there is cause for optimism about the economic recovery, and a strong rebound is expected next year if current assumptions are borne out. 
In 2020, we granted several hundred support loans and supplemental loans bearing Treasury guarantees, and we helped households and businesses to freeze loans as needed. In general, companies' position was strong before the pandemic struck, which was very important. The greatest challenge therefore lay in liquidity shortages due to a temporary setback, not in debt problems. 
Íslandsbanki worked closely with Icelandair on its financial restructuring plan, and the Bank's Corporate Finance Department oversaw the airline's share capital offering. The project was important, and not only for Icelandair and Íslandsbanki. It is vital to maintain reliable air travel to and from Iceland and to ensure that the airline will be ready to participate in a robust recovery.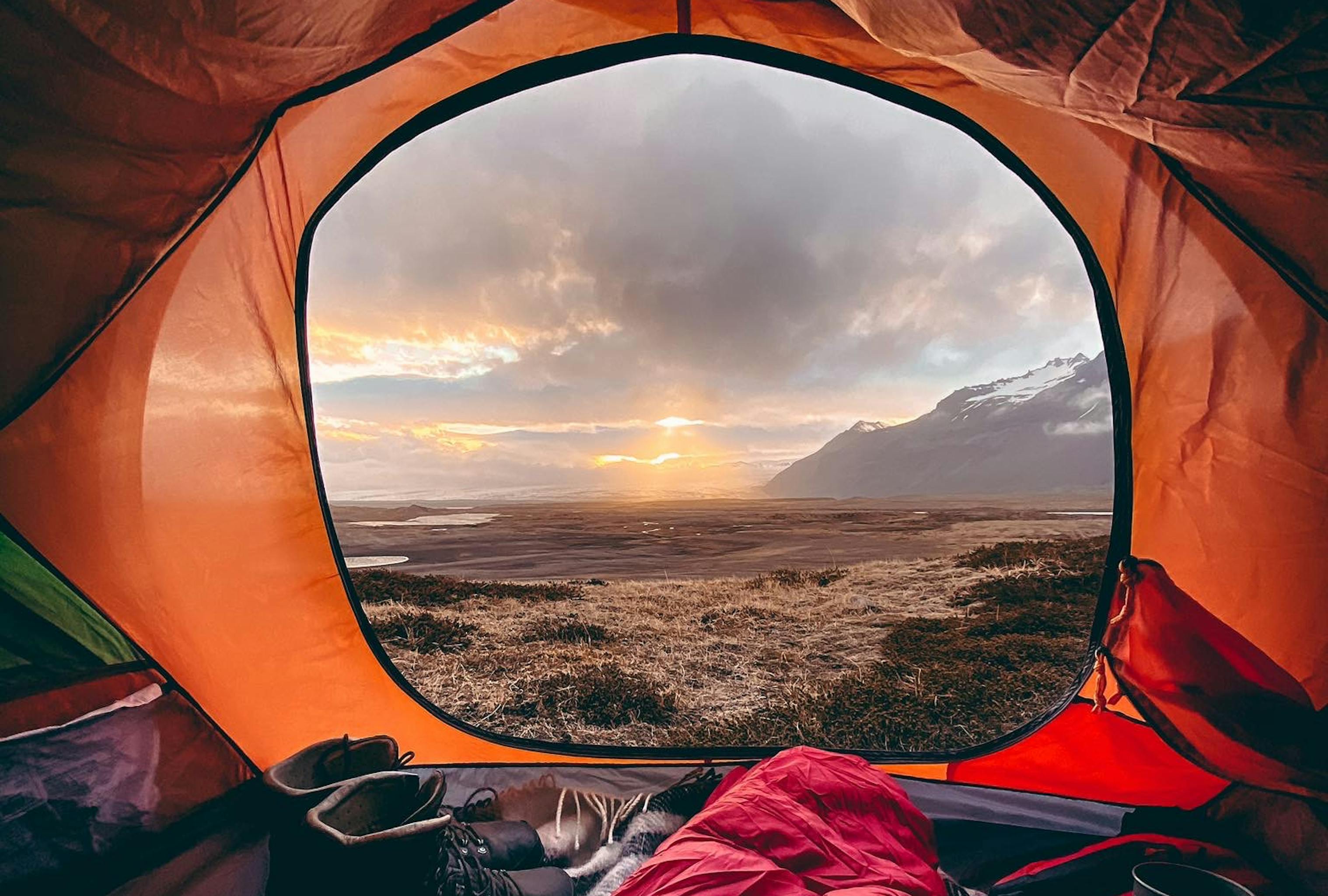 Service merged in the corporate banking centre 
Services to small and medium-sized enterprises (SME) were merged during the year with Íslandsbanki's corporate banking centre in Norðurturn, the Bank's headquarters. The objective of the merger was to boost synergy and efficiency and provide good service. We believe it is possible to provide personal and reliable service no matter where the customer is. We also launched a corporate banking centre in Akureyri, for North and East Iceland. 
Íslandsbanki has been a leader in the market for small and medium-sized enterprises (SME), with Iceland's largest market share, and the results of this year's annual SME service survey were the best ever. We are determined to continue on this path, providing businesses with personal service combined with powerful digital service. 
During this time when we have supported our corporate customers as they face new challenges, there has been a surge in new lending. The market for new and used motor vehicles rallied strongly, and many types of retail and wholesale trade have benefited from increased local spending by Icelanders, although the lack of foreign tourists is felt keenly. It was gratifying to see the surge in green car loans from Ergo, as customers shift towards eco-friendly vehicles. Ergo was also the first player in the market to offer financing for electric bicycles and charging stations for electric cars. This is in line with our sustainability strategy and our goal of increasing the share of green financing in our loan portfolio. 
Strong investment banking 
Corporate and Investment Banking had a good run in 2020, with the successful Icelandair share offering, and Corporate Finance had a record year. The Bank was also a leader in FX sales and had the largest trading volume on Nasdaq Iceland. 
Funds managed by Íslandsbanki's subsidiary, Iceland Funds, were valued at over ISK 200 billion, and the company led the domestic fund market with a market share of 35%. The Liquidity Fund, Iceland Funds' largest, is also the largest in the Icelandic market, at about ISK 60 billion. It is extremely popular among those who want to invest liquid assets, which is challenging in the current interest rate environment. 
We have seen growth in the Green Bond Fund, which invests in bonds that finance sustainable projects with a positive impact on the environment and the community. Customers receive a separate impact report that shows how their savings reduce carbon emissions. Interestingly, every million krónur invested in the fund reduces carbon emissions equivalent to seven round-trip flights to London each year. 
Carbon-neutral operations 
At the end of 2020, the Board of Directors approved the Bank's Sustainability Policy, which is in line with the priorities laid down in the strategy formulated at the beginning of 2019. In consultation with the Bank's employees, we decided to prioritise four of the UN Global Goals: Climate Action; Gender Equality; Quality Education; and Industry, Innovation, and Infrastructure. Our tasks have been anchored by the Bank's vision of being a force for good and, equally important, a model of sustainability in the community. 
One of our biggest projects for the year was to formulate a framework for sustainable loans in the asset portfolio. Íslandsbanki was the first Icelandic bank to do this. The framework covers projects focusing on the environment, sustainable fisheries, and social development. The objective is to increase the share of such projects in the Bank's loan portfolio. We are exceedingly proud of this work, which will be very important for the Bank's sustainability journey. 
Íslandsbanki has also become a member of a global partnership of financial institutions whose objective is to develop and implement metrics for measuring the greenhouse gas emissions associated with their loan and asset portfolios. The Bank aims to shrink the carbon footprint from its operations by 50% between 2019 and 2024. Since 2019, the Bank has ensured that its operations are carbon-neutral by using mitigating measures to offset the portion that it has not reduced. 
We are very proud of having completed the largest sustainable bond issue ever undertaken by an Icelandic company. Investors showed keen interest, demand far outstripped supply, and the financing terms were favourable. The proceeds will be used solely for sustainable loans and investments, and the Bank has already allocated ISK 25 billion to sustainable projects. Taken together, these projects prevented emissions equivalent to 5,800 tonnes of carbon in 2020. 
Last but not least, I want to thank our customers for the fruitful dialogue we have had on these matters in the past year. We introduced our Suppliers' Code of Conduct and initiated dialogue on equal rights and environmental affairs with our biggest suppliers. It is clear from those conversations that we are all moving in the same direction, which will bring us a more diverse and even more powerful business community. 
A demanding operational year 
As I have mentioned just now, Íslandsbanki's operations were highly unconventional due to the extraordinary circumstances brought on by the pandemic, and many of our customers suffered temporary loss of income. The Bank participated in a general agreement among Icelandic lenders to grant those customers moratoria on payments, and about 1,500 households and 600 businesses took advantage of the option. In spite of headwinds in much of the domestic economy, 2020 was a strong year for Íslandsbanki. Our overall expenses declined by 13.6%, and at the same time we saw growth in both deposits and lending – by 9.9% and 11.9%, respectively. The loan growth was mostly due to strong demand for mortgages. The consolidated profit for the year, ISK 6.8 billion, corresponds to an annualised return on equity of 3.7%, which is below the Bank's long-term profitability target. The uncertainty due to COVID-19 could be seen in significant negative impairments in the first half of the year, although the performance was much stronger in the second half, with a return on equity of 7.6% in the fourth quarter. Both liquidity ratios and capital ratios strengthened during the year and are well above internal targets and regulatory requirements. 
Íslandsbanki demonstrated its strength as a universal bank with service at the forefront, and its robust financial position reflects this. The battle with COVID-19 is not yet over, but we are determined to stand by our customers throughout periods of uncertainty, with the aim of regaining a strong footing when the pandemic has passed. 
Passion and collaboration 
The Bank's values are passion, professionalism and collaboration. These three words have truly been a guidepost for us throughout the past year, and it is safe to say that they describe the Íslandsbanki team. Our employees have adapted to seismic changes with humility and a positive attitude. Before they began working from home due to COVID-19, we had been working towards reducing the Bank's carbon footprint. Staff members will continue to work according to a flexible structure that includes some remote working. Measurements taken during the year showed the highest job satisfaction ratings ever, which is enormously important to us. I want to thank our employees for continuing to work tirelessly under circumstances that are truly unparalleled. 
I look very much forward to the coming year and the journey ahead with our customers and employees.